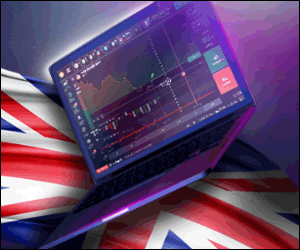 BINARY OPTION DEFINITION AND EXAMPLES
Binary Options is a financial instrument to trade on currency market in a certain period of time
( IQoption and Olymptrade websites that can help you to set up an Binary option account to start trading straight away once you're ready )
You need to predict only the chart will go UP or DOWN in that time period , If your prediction correct you will get profit from them . Profit means return of your investment. If you invest $10 on 80%  profit percentage with correct prediction – Then you will get $10+$8 = $18
It is like betting on rising or falling currency in markets ,
CALL / HIGHER Option – You select UP/HIGHER  option when you expect the price to increase.  ( If you think chart will be going up within your selected time period , You can select 

Higher / Up – Green Button

  )
PUT / LOWER Option – You select LOWER/PUT option when you expect the price to drop.  ( If you think chart will be going down within your selected time period , You can select

Lower / Put – Red button

)
If you purchased an asset for , $100 and you bet on the prediction this asset will go up…and it does go up…you'll receive an pre-determined amount of profit ( 75% – 95% ) . That is depending on market situation at that time and Asset . 
Eg:  Invest $100 when pre-determined amount of profit showing 80% ,
If your prediction ( UP or DOWN ) correct after your selected expiry . You will get Your invested amount + profit ( $100 + $80 = $180 ) . So your return will be $180 for $100
It might sound like a cliché to hear that information is power, but in a sensitive area such as binary options trading, a little research goes a long way. The importance of research is hard to quantify, but the truth is that only by learning more each day about the field you are involved in, it is possible to progress. Online options are not an exact science, but they are still predictable to some extent and the more you know about the market moves and the underlying assets the greater the chances are to win. Otherwise, you will be simply gambling with your money in an unforgiving market, where most of the gamblers lose quickly.
Choosing a binary options broker is the first and most important decision that traders need to make because they have to factor in various elements. The trading platform, the payouts, and the interface are all important, but a broker that has no educational section is at best a mediocre one. Top ones place the emphasis on research and strive to deliver the most comprehensive documents upfront, so the customer can browse them freely. The goal is to build a mutually profitable partnership and the best way to achieve this is to educate the customer and help him be successful.
Learn before you earn  
This industry is a very volatile one and although basic strategies don't change overnight, they constantly evolve and traders need to be kept in the loop. Brokers must continually update their database with educational articles and try to cover all the areas that one might be interested in when trading digital options. For the beginners they work in two directions, providing them with both the winning signals that enable them to win on short term and the valuable information to educate them in the long run. Look for brokers who provide enough educational material for you as a newbie.
Planning each move ahead and raising the stakes at the same pace as rising expertise is the recipe for success when it comes to binary options trading. Most beginners are so anxious to make their first money that they are willing to gamble on virtually anything, without having adequate information. It is here where the importance of research is very clear because when you attempt to beat the odds, you must be sure you can survive the odds beating you.
Be wary of easy gains
Signals can help a trader for a while, but the aim is not to remain dependent on this kind of hints but to be able to set their own goals and make profitable moves. There are many signals services out there; promising easy gains with virtually no research and effort, but not all of them are trustworthy. A trader, who is serious about turning binary options into a lucrative business, needs to accept the fact that prior research is mandatory.
Learning can also be very fun with the right materials because if the corresponding concepts are explained clearly, traders won't feel like doing an effort, but rather enjoying themselves. The importance of research should be by now self-evident and for those who understand that education is second to none, learning binary options trading will be a priority. Winning and learning at the same time is a great combo, and perhaps the best guarantee that you will start on the right foot and thrive in one of the most unpredictable and highly volatile markets in the world.
IQoption and Olymptrade websites that can help you set up an Binary option account to start trading straight away once you're ready.
 BROKER

 RATINGS

REGULATION

MIN. DEPOSIT

 

ADVANTAGES

OPEN FREE ACCOUNT:

1). IQ Option

 (5 / 5)

  CySEC (EU)

  $10

 

♦ Online Support

♦ Free Indicators

♦ 90%-100% Payouts

2). Olymp Trade

(4.8 / 5)

  IFC

  $10

 

♦Special Bonuses

♦ More Than 300 Pairs

♦ Online support and high payouts

 

3). Pocket Option

(4.7 / 5)

  FMRRC

  $50

 

♦Specially Europe traders can trade on this platform

♦ Welcome US Traders

♦ Good Platform






» More Useful Posts ,
• How to Start Binary Option Trading
• Brief Introduction Of Binary Option Brokers