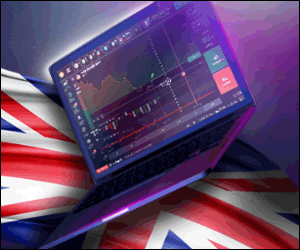 How to become a successful trader || Top 6 key step for the Beginner to becoming a successful trader
It is the reality that the successful traders aren't born, they're made. So, to become a successful trader on the forex trading market, one of the essential things is that you must have a complete education of the forex trading. In short words, you have to educate yourself about market mechanics, and market trends. By obtaining sufficient information and knowledge along with the guidance of some professional trader you can easily become the master in the forex trading.
Top 6 key steps for the Beginner to becoming a successful trader:
 Some of the key steps for the beginners to becoming a successful trader are,
1). Consider Trading Like a small Business
To become a successful trader, you must treat trading as a business, not as a job. Trading is an amazing business and it has expenses, discipline, losses, taxes, uncertainty, stress, and some risk. So, as a forex trader, you are definitely an owner of small business and you need to do research, strategies, and use technology to enhance your businesses.
2). Control your emotions
To become a successful trader it is compulsory to control the emotions. Emotions are generally considered the worst enemy of those people who want to become traders in the market. Sometimes the traders take the forex trading just as a game where they want to beat the market. At that time, when they lose, they feel disappointed. Forex trading is not a game it is a unique financial activity that requires analysis and discipline. Emotions can ruin a trader's experience, so it is vital to set them aside and not involve them in trading.
3). Making a trading plan
A trading plan is a unique written set of specific rules that specify an entry of the trader, exit, and currency management criteria for each purchase. You have to develop the best suitable trading plain that can easily cover most of your trading activities, which will be helpful for you to reduce the risk from unforeseen shifts in the forex market. It is important to reinforce the best and healthy trading plan that can help you achieve your goals. After developing a plan you must strictly obey the plan. Taking your trades outside of your trading plan is considered a much poor strategy.
4). Finding the best suitable Pairs to Trade
Forex trading occurs commonly 24 hours a day and five days a week, but it's the best way to trade during the peak volume hours with the best trading pairs. It's very important that you know your selected currency pairs inside-out and feels fully comfortable and confident when trading with them. The trader must find the right pairs to trade on forex trading. Some of the best currency pairs to trade in the market are USD versus EUR, USD versus JPY, USD versus CAD, GBP versus USD, USD versus CHF, AUD versus USD, etc.
5). Make the demo first
To achieve success from the regular trades, it is always recommended to demo trade first and then start the professional trade. Moreover, it will give you the best opportunity to improve your trading strategy, practice, and develop your trading confidence and communication. Demo time is also perfect to familiarize you with the trading mechanics, platform, and locate every aspect with ease along with experience.
6). Always follow discipline in trade
Discipline is one of the compulsory parts of online forex trading. So, to become a great trader who gains continuous profits, you have to follow stop loss and get profit orders to protect against unanticipated forex market reversals and minimize your risk. That must be explained before any trade is placed and it should only be placed at that time when you have carried out in-depth market research and analysis.
Conclusion:
Forex trading is the best investment place to get profit. By following the above key steps you can easily become a successful trader.