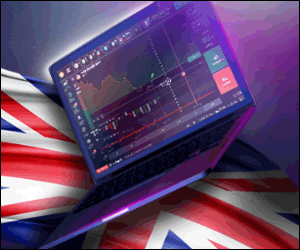 FUTURE OF BINARY OPTIONS TRADING
Binary options have not been around for all that long. After the SEC ruled that they could be traded in the United States, several binary options brokers sprung up offering them to customers in the U.S. It is a relatively new industry and one that investors have flocked to as an alternative to conventional stock trading.
For those not already familiar, binary options are simply an option that has a fixed payout as opposed to a payout determined by the magnitude by which the underlying security is traded. If you look consider a regular stock option, the price is determined by how much the stock goes up or down. For instance, Wal-Mart stock could fluctuate a few dollars per day which would also fluctuate the value of any option for Wal-Mart stock. A binary option is fixed and pays when a stock hits a specific performance indicator. For example, you could purchase a binary option that pays $100 when the price of Wal-Mart stock hits $50 per share. The value of the binary option is valued at $100 once Wal-Mart hits that specific price point.
Some of the brokers who offer binary options are regulated by CySEC,  the financial regulatory arm of the Cyprus government. Others are fly by night companies who spring up and are gone as quicker than they arrived. Binary options have grown in popularity and some of the original companies have stood the test of time (a short time) to become established with investors and others in the world financial market. For those who want to remain a player in the binary options market, they must be willing to be transparent.
That is exactly what some brokers are currently doing. In January, one of the world's largest trading companies, Banc de Binary, announced that they will seek to become a regulated broker in the United States. There is currently no official regulations for binary options brokers in the United States. According to their CEO Oren Laurent, they are working with the United States Commodity Futures Trading Commission to become a regulated broker. In fact, Banc de Binary was the first standalone binary options broker to be licensed by CySEC and has always been at the forefront of transparency.
So what exactly is the future of binary options? For an industry that has only been around for four to five years and has increased in popularity at one of the fastest paces than any other traded commodity, it is safe to say that they will be around for years to come. Although regulated in many countries, the top companies will be those who seek regulation everywhere it is available. For some such as Banc de Binary, seeking regulation where it is not even offered is a clear sign of transparency and a clear indicator that they want to be part of the future of binary options trading.
» More Useful Posts ,